The 'super clubs' of Ibiza are renowned the world over as the global HQ of dance music, and deservedly so. Not only for their size and splendour, but mainly for the unique atmosphere created by thousands of people, fresh off the beach, letting their hair down with a holiday vengeance.
It has to be borne in mind though that these clubs pre-date the 'dance music' phenomenon by many years. Most have been around for three decades, during which time they have put on top ranking the artists of the moment down through the years and therefore every musical genre that has come and gone over this period - from the hippies onwards.
This is still the case today and will be tomorrow and more than likely forever Witness the fact that the Global room at Pacha is devoting six nights a week to perfecting the blend of Hip Hop and R&B with House music in a very effective crossover, whilst on the other side of the island Es Paradis have had 'Twice as Nice' dispensing R&B, Garage and 2-Step sounds for years. This year check out their Drum and Bass night on Sundays vs. the Old Skool spectacular 'Helter Skelter meets Innovation'.

Clubs:
Amnesia
Eden
Es Paradis
El Divino
Privilege
Pacha
Space
Love
Heaven
Xeuno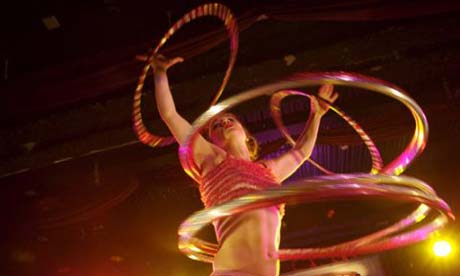 text taken from ibizaholidays