Head to one of these undiscovered islands, where you'll find that dream beach vacation – minus the crowds
Everyone loves a little slice of island paradise! Unfortunately, that's the problem with an island beach vacation – you're often forced to share your stretch of sand with countless others in search of a little R & R. If you're looking for an island getaway minus the crowds, we've rounded up 10 undiscovered islands around the world where you'll find just that – and while you may have to work a little harder and travel a little longer to get there, you'll be rewarded with deserted beaches, fascinating culture, exotic cuisine, and the satisfaction of "discovering" a fabulous, off-the-beaten-path island destination. And if you've heard of every island on our list, pat yourself on the back – you're a well-traveled wanderer whose passport must be worn from use!
1.Anegada, British Virgin Islands
A small airport and ferry service makes getting here from one of the other British Virgin Islands fairly easy, but Anegada still feels a world away. The only coral island in the volcanic BVI chain and surrounded by the largest coral barrier reef in the Caribbean, this undiscovered island is a haven for beach bums, fly-fishermen, and wildlife enthusiasts alike. The north shore boasts nearly deserted white-sand beaches, the south is home to a huge population of bonefish, and the west end lays claim to large salt ponds and exotic birds. Spend your nights feasting on local lobster – rumored to be the best in the Caribbean – and rest your head at one of the island's few hotels and quaint guesthouse inns.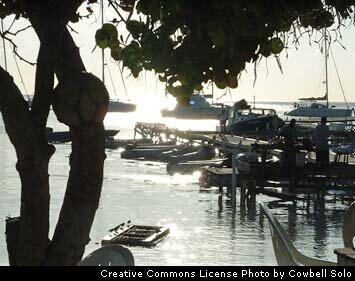 2.Cat Ba Island, Vietnam
If you needed another reason to visit Halong Bay – often hailed as the world's Eighth Wonder – the limestone outcropping that is Cat Ba Island is it. The best way to explore the natural wonders of this undiscovered island – home to the remarkable Trung Trang Cave, cascading waterfalls, plummeting cliffs, and awe-inspiring National Park – is via motorbike. An hour-long ferry ride from Halong Wharf will get you there, where you can opt for accommodations that range from sparse and basic affairs to full-fledged four-star resorts. You'll have no problem staying awhile on this untouched, unspoiled masterpiece of Mother Nature.
3.Fakarava, French Polynesia
Overshadowed in popularity by neighbors Tahiti, Bora Bora, and Moorea, Fakarava – a pristine Polynesian island enveloped by a coral reef and blue lagoon waters – is so remote, it's not even found on most maps. Yet, it's part of a UNESCO nature reserve and rich in natural fauna, offers pink-sand beaches, and is rife with rare aquatic life that includes loach, meru, and barracuda – not to mention hammerhead and tiger sharks. Not surprisingly, scuba diving is the undiscovered island's top draw, but other attractions include the ancient village of Tetamanu, where you'll find a Catholic church made of coral that dates back to 1874, and pearl farms, where rare black pearls are shelled.
4.Iles de la Madeleine, Quebec
Remote, beautiful, and altogether unique, the stellar Iles de la Madeleine (or Magdalene Islands, in English), 130 miles off the coast of Quebec, are the ultimate off-the-path escape. Of the dozen undiscovered islands that comprise this windswept archipelago, only seven are inhabited, six of which are connected only by sand dunes and long grassy reeds. The islands boast 200 miles of virgin beaches, the freshest seafood, and an uncomplicated atmosphere that make them a joy to visit. Given their northern location, summer is, not surprisingly, the best time to go. Of all the settlements here, Ile du Havre aux Maisons is our favorite for its colorful houses, charming boardwalk, and salty pubs and restaurants rife with local character.
5.Ischia, Italy
Though well-known to European and Asian travelers, the island of Ischia, Italy, is oft-overlooked by Americans whose sights are more often set on nearby Capri. Though you'll hardly have Ischia to yourself, you will find fewer crowds and a less-pretentious attitude on this volcanic island in the Tyrrhenian Sea. Though predominantly green and mountainous, beach bums will have no trouble scoping out a stretch of sand. And, when the sun sets, you'll have your choice of accommodations for every budget to rest your head, plenty of al fresco perches that are primed for aperitivo, and some of the world's best food – this is Italy after all.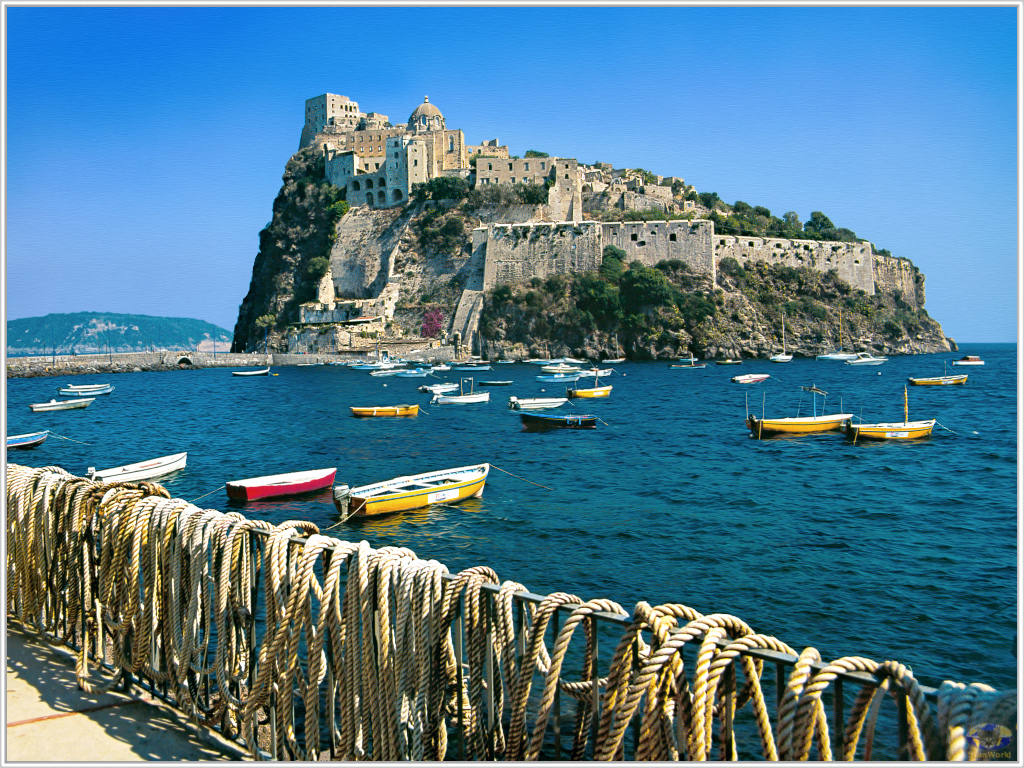 6.Lamu, Kenya
Kenya's oldest living settlement, Lamu boasts golden sands fronting the Indian Ocean, tiny villages, and a breezy, slow-moving pace of life. It's an undiscovered island that offers a glimpse into the past – a place where donkeys are the main mode of transportation and residents still keep their arms and legs covered out of respect while out in town. The rich atmosphere and history alone makes Lamu worth the trek, but so do its beaches: Shela Beach offers the best swimming, while excursions to ruins and coral reefs could have you snorkeling alongside frolicking dolphins.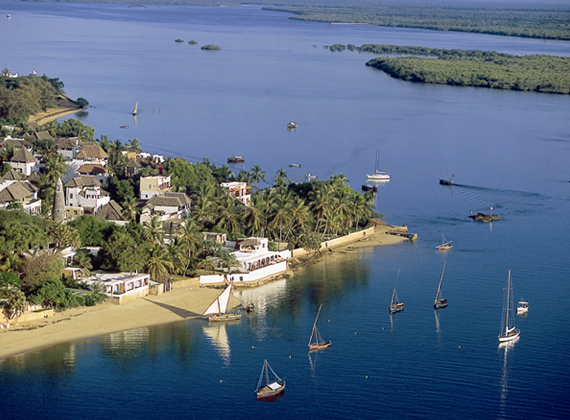 7.Monhegan Island, Maine
Though artists have sought out this remote, car-free destination for over a century, Monhegan largely remains an undiscovered island. Full-time residents number around 75, whose main occupation is fishing or lobstering, supplemented by an artists' colony and tourism. Visitors who make the hour-long ferry ride from the Maine mainland can discover firsthand the beauty and simplicity of the village and surrounding landscape. Lobster Cove in particular draws nature lovers for its bird-watching and coastal views. Don't miss the Monhegan Museum, housed in what was once a lighthouse and residence – it showcases the history of the community and boasts an extensive collection of local artwork. There are a handful of quaint inns and cottage rentals to choose from, though note that some accommodations are only open May through October.
8.Terre-de-Haut, Guadeloupe
Les Saintes, a spectacular cluster of eight undiscovered islands situated just off the coast of Guadeloupe and accessible only by ferry or private yacht, is the very essence of French West Indies life – without the crowds, to boot. Terre-de-Haut is the most appealing of them all, with its attractive beaches, mouth-watering Creole cuisine, and laid-back French-speaking locals; it also has the most options for overnight accommodations of Les Saintes' islands. Beach bums will love the powdery white sands of the palm-lined Plage de Pompierre, while the spectacular underwater world of colorful reefs and exotic fish (attracting divers as renowned as Jacques Cousteau) makes scuba diving and snorkeling another huge draw. Rent a golf cart to get around (you won't find much in the way of cars here) and zip around to a different beach at dawn, midday, and dusk.
9.Vis, Croatia
With its medieval villages, deserted beaches, ancient ruins, rambling olive groves, and the best vineyards in Dalmatia, Vis is poised to become the next "it spot" for sun and fun on the Adriatic. The winding streets of the two main towns – Vis and Komiza – are brimming with restaurants serving delicious seafood and Italian-style fare, while miles of sandy beaches, pebbly enclaves, and glittering shores attract sunbathers (Srebrna, a beautiful beach covered in large flat stones that appear silver in the sun, is one of the most beautiful). At just 2 hours by ferry from Split, Vis offers only three modest hotels, but visitors can also opt to rent apartments and villas.
10.Yap, Micronesia
Part of a remote tropical archipelago in the midst of the Pacific, Yap is the most intriguing destination in the island nation of Micronesia. Having managed to escape most outside influences, like colonization and mass tourism, the undiscovered island's traditional way of life remains both authentic and distinct: Legends are portrayed in colorful dances; village women dress in grass skirts, the men in brightly colored loincloths; and ancient stone money discs are still used as local tender (though the U.S. dollar is the official currency). Spend your days hiking among the island's rolling green hills, mangrove forests, and antiquated stone paths or, go off and explore the ocean's coral reefs and swim with dolphins and magnificent manta rays.